cutting-edge skills

to boost

your career
Real-time technologies could look too complex for some creative industry professionals. Perhaps thinking that demands a long learning curve to produce final results to justify mastering them. But the inherent nature of them, expressing results in real-time, provides easy incremental and valuable steps toward higher-end results. By investing in a few hours of training, you can start achieving great visual and interactive results. The skills required to produce real-time experiences are in explosive demand and open a whole career path to individuals from many different verticals. They are generating opportunities to migrate to digital industries or consolidate their positions on their current career path with a new set of valuable skills.
Explore More
conocimiento de vanguardia

para impulsar

tu carrera
Las tecnologías en tiempo real pueden parecer demasiado complejas para algunos profesionales de la industria creativa. Tal vez pensar de esa forma exige una larga curva de aprendizaje para producir resultados finales que justifique dominarlos. Pero la naturaleza inherente de estas, que expresan los resultados en tiempo real, proporciona pasos valiosos e incrementales sencillos hacia resultados de alto nivel. Al invertir en unas pocas horas de capacitación, puedes comenzar a lograr excelentes resultados visuales e interactivos. Las habilidades requeridas para producir experiencias real-time tienen una gran demanda, además de producir un espacio profesional para personas de distintas áreas. Permiten que estos puedan migrar a industrias digitales o consolidarse en su actual trayectoria profesional gracias a un nuevo conjunto de habilidades.
Explorar más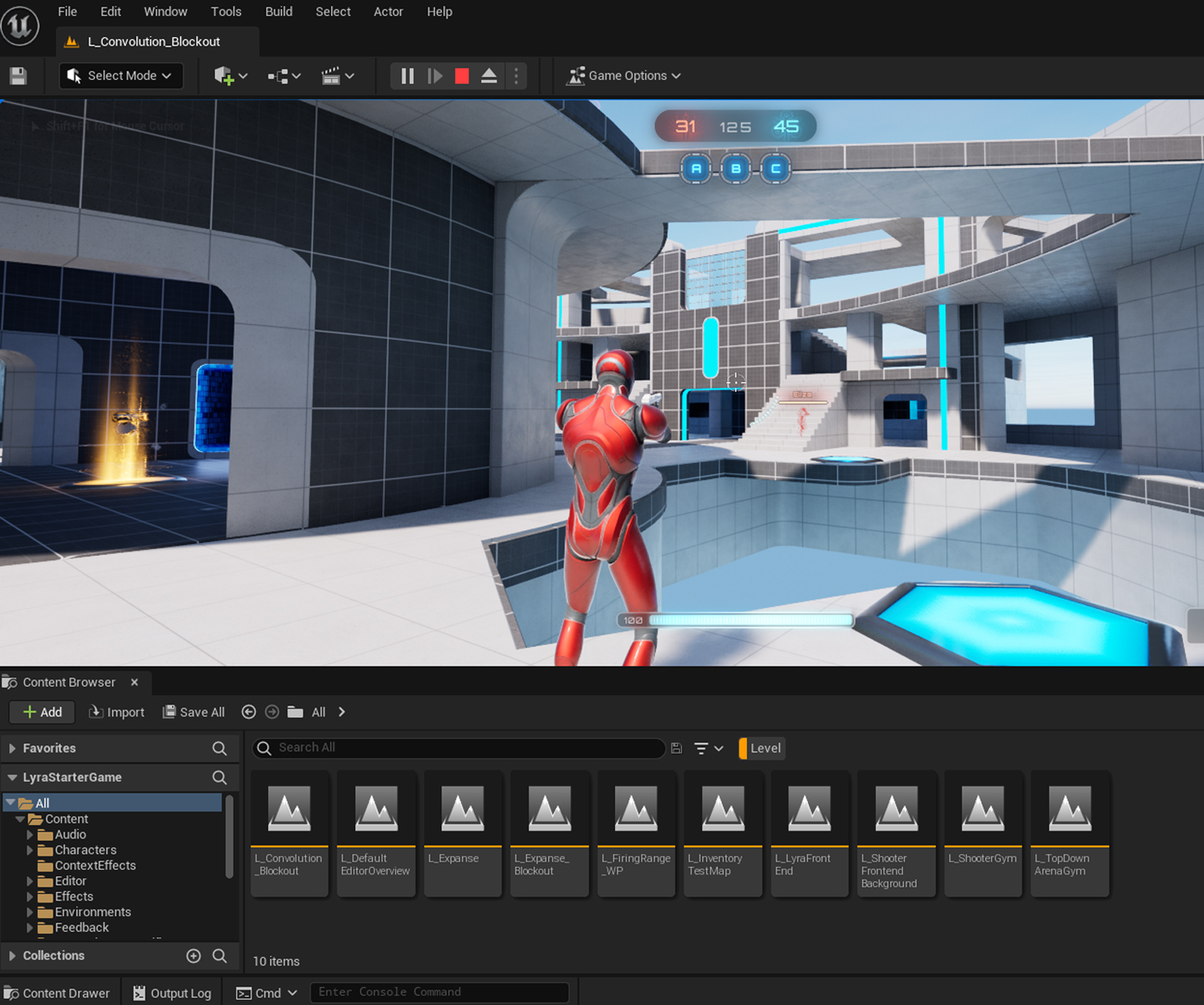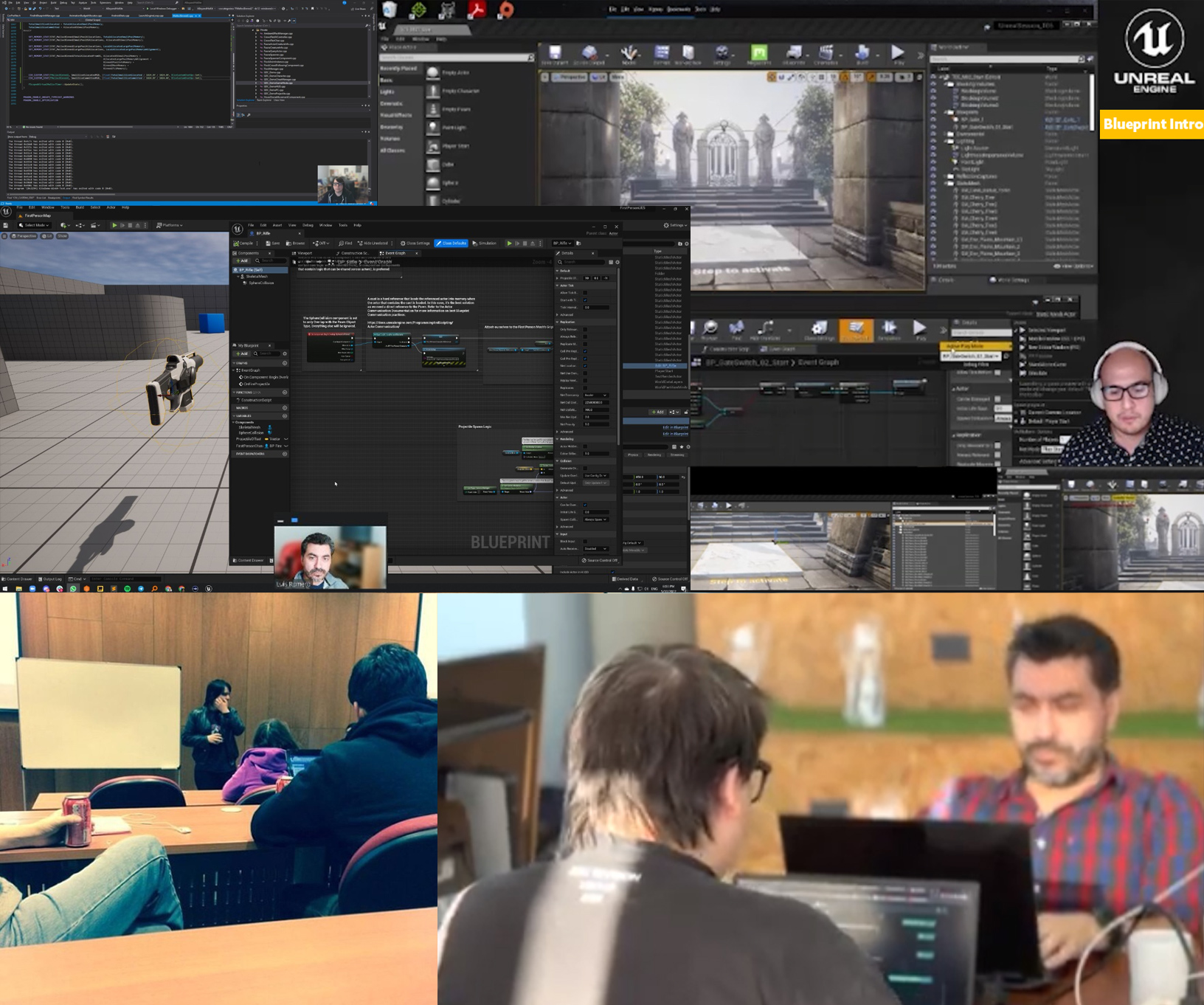 professional training
entrenamiento profesional
Check out

our training

areas
Nuestras

áreas de

entrenamiento
upcoming

training events
próximos eventos

de entrenamiento
Join us to get an updated overview and valuable insights on how to get most of the new Unreal Engine 5 features. We won't be covering just Nanite and Lumen. World partitioning, geometry scripting, and more. Learn what new valuables tools are available to boost your professional workflow.
10 Jun
quick prototyping

UE5 geometry tools
Read More
Are you in a rush to test out some gameplay ideas or visually communicate an interactive presentation? New geometry tools are now available in Unreal Engine 5 speeding up world-building dramatically.
24 Jun
pre visualization

for movies and animation
Read More
Real-time technologies not just provide a huge step forward into production workflows; it's fundamentally a game-changer to speed up iteration cycles during pre-production.
6 Jul
unreal engine 5, nuevas caracteristicas
Leer más
Participa en este webinar para obtener información valiosa sobre cómo aprovechar al máximo las nuevas funcionalidades de Unreal Engine 5. No cubriremos solo Nanite y Lumen. World Partition, Geometry Scripting y más. Conoce qué nuevas herramientas valiosas están disponibles para impulsar tu flujo de trabajo profesional.
10 Jun
prototipado rápido

UE5 geometry tools
Leer más
¿Tienes prisa por probar algunas ideas de gameplay o crear una presentación interactiva? Nuevas herramientas de geometría están ahora disponibles en Unreal Engine 5 permitiendo una aceleración dramática de world-building.
24 Jun
previsualización

para películas y animaciones
Leer más
Las tecnologías en tiempo real no solo brindan un gran paso adelante en los flujos de trabajo de producción; es fundamentalmente un cambio de juego para acelerar los ciclos de iteración durante la preproducción. Las tecnologías en tiempo real no solo significan un gran paso en los flujos de trabajo de producción; sino que además consisten en un cambio de paradigma acelerando los ciclos de iteración durante la preproducción. El uso de herramientas de vanguardia como Unreal Engine es imprescindible para cualquier flujo creativo, pues facilita y eleva la implementación de ciclos altamente iterativos para diseñar, componer y evaluar resultados cinematográficos. Potencia tus flujos de trabajo de producción con mayor flexibilidad y valores de producción sin tener que sacrificar tu presupuesto a cambio de algún cambio visual que desees probar en la preproducción.
6 Jul